NEW VIDEO: WET CLOTHES

Check out this video. Chopped up by our fantastic drummer Carroll.

---
OUT NOW: KNIGHTMARE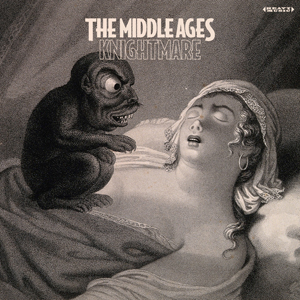 This is it. Our Album is out now.
Download from bandcamp. Search Spotify, Applemusic or the other ones.



---
News : KNIGHTMARE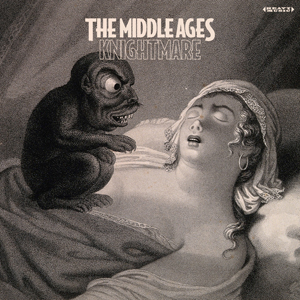 We are pleased to announce our long awaited first album, Knightmare, which will be released on the 12th May 2020.
Knightmare is six songs of dark pop rock.

Tracklisting:
1. A Little Less
2. Wet Clothes
3. Hate Is Easy
4. Sick
5. Busy Looking Busy
6. They Can't All Be Winners

Knightmare is a pay-what-you-like release available through bandcamp.
Knightmare will also be available to stream on whatever service you prefer.

---
Next Gig: 13th March 2020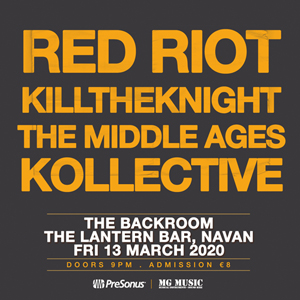 Gig cancelled due to 'rona.

---
Next Gig: 7th November 2019
We've played with them twice before and we love them. Glimmermen are releasing their new album and invited us to play at the launch gig.

The Bello Bar, Portobello, Dublin.
Glimmermen - Here I Stand Album Launch
The Middle Ages
Panik Attaks
€8 / €15 with vinyl

---
Mr. Christmas (live)

New video made by Ian Lawton. Audio version is available on bandcamp.

---
New Live Video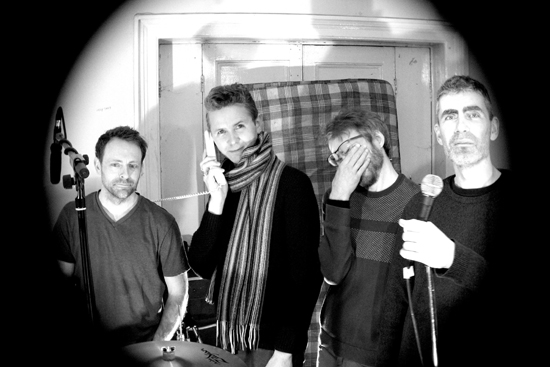 Visit thumped.com to see and hear a fun recording we did last week in our rehearsal room. We recorded a live version of the Christmas themed song, Mr. Christmas. It sounds great considering this was the first time we played it fully as a band. We'd planned to shoot this on a couple of phones thrown about the place but Ian Lawton of Reasonably Shorts had other plans. He looked after the video which left us free to record the audio with whatever mics and broken stands we could cobble together.

New gig/party!
Voided By Ponces (Ireland's Premier Guided By Voices Tribute Band)
Plus guests The Middle Ages
The Bello Bar, Portobello, Dublin
Saturday 26th January 2019
Free Adm

---
New Live Gig
The Middle Ages + Glimmermen
Thursday 31st May
Upstairs at Jack Nealon's (Capel Street) Dublin
8pm
---
Not Not Video. April 2018

Very please to share our new video for the song Not Not. It was directed by our friend Ian Lawton.

---
News Update. April 2018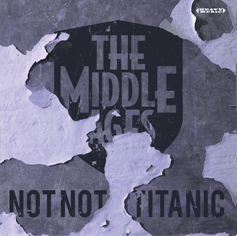 New single out this week. We are releasing our heaviest rocking two songs this week, get ready for NOT NOT and TITANIC. We have an awesome video for the song Not Not and because people who visit our actual website are special, here is a sneaky link.

---
Video. Disappointing Café


---
New Year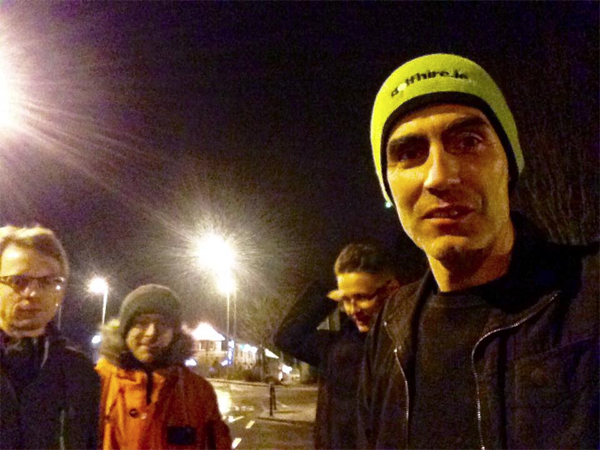 This is us after load out the other night in Dunshaughlin. Next up for The Middle Ages is a new single. It is a heavy rockin' one. The songs on it are NOT NOT and TITANIC. They were recorded earlier in 2017 in Slane. We'll be bringing our rig out there again before too long to get stuck into an album. Because that's what bands do.

As Adam Buxton would say... Like and Subscribe


---
(Not a) Disappointing Radio Show

Eoghan Holland's Cans show on Galway's Flirt FM played Disappointing Café last week. First radio play we know of. Listen to the show in the enbedded player.

---
New Video




This was shot last weekend at our gig in Hanna's Bar in Navan. From load-in to load-out.

---
New Single Out Tomorrow (update: Out NOW)
Better late than never. We are sneaking out a new single on Friday 27th October. Two quality rock songs recorded on the same day as our last single, Disappointing Café and Thus Follows.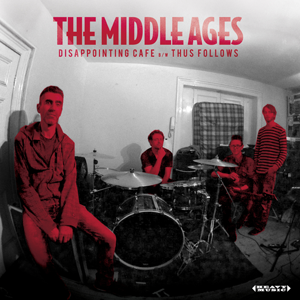 The Middle Ages drop a new single, 2 songs, 27 Oct 2017. Head over to our bandcamp page tomorrow and behold Disappointing Cafe and Thus Follows, two more instant classics from The Middle Ages' expanding catalogue of instant classics.
Disappointing Cafe is self explanatory, no metaphors here. The Middle Ages' dictator Anthony Mackey explains "one evening I sat down with nothing and said 'I'm not fucking getting up until I've written a song''.
Thus Follows is more complaint rock in the vein of "I Can't Die", a song written by the tyrant Mackey while in his previous band, Large Mound. It talks about the eventual death of art at the hands of greedy, so-called fans. "Meanwhile we're starving them and we're giving them the fingers".
The Middle Ages are Anthony, Chris, Greg and Carroll.
www.themiddleagesband.com
Next gig:
27th December / The Arch Bar, Dunshaughlin / opening for Here Be Monsters at a one off 25th anniversary reunion gig.

---
Gig news at last
We played a sneaky gig last weekend, outdoors. Good craic.
Our next gigs are,

Saturday 21st October 2017
Hanna's Bar, Navan

Wednesday 27th December 2017
The Arch Bar, Dunshaughlin (opening for Here Be Monsters)

FACEBOOK EVENT PAGE

---
Adding to the Souch Meeds
The Middle Ages are now on Soundcloud too. Another place you can listen to our single. Itching to get the next release out there.



---
Recording
Last weekend we went back into Slane Rehearsal Studios, set up a bunch of mics and hit record. Here's Chris playing some proper old school heavy metal!

---
Thanks
Thanks to Luke from Retro Revival Indie Club for hosting us last weekend. They have a good few gigs coming up. Give RRIC your support.

Retro Revival Indie Club (on facebook)

---
New Gig Announced for this weekend!
After Girlfriend had to pull out of their gig on Saturday we're taking their place. Get well soon.

RRIC presents:
Windings / Autre Mode / The Middle Ages
The Grand Social, Dublin.
Saturday 1st April. 8pm

---
T-shirts - official merch
We have merch. T-shirts are available in Grey (M, L, XL) and subtle Dark Grey (M, L, XL). These are available from the merch section of our bandcamp page. Cheaper at gigs though!

The Middle Ages Merch

---
New Gig Announced
We've been wanting to play a gig with Glimmermen for a while now, since before we were a band. Well it's on now. It's no ordinary gig either. In the comfortable surroundings of the Whelan's upstairs venue for a late show. Plus it is free admission IF you claim your guestlist place by commenting on the event page on facebook.

FACEBOOK EVENT PAGE CLICK HERE
---
New Domain Name

Poeple love the .com, previously our normal website was themiddleages.band, we now have www.themiddleagesband.com, the old one still works.